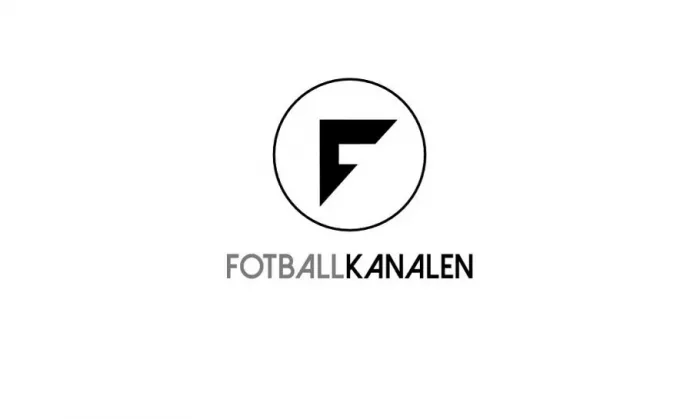 Levanger endured a 2016 season full of ups and downs. Having led the OBOS Ligaen table for almost a third of the year, they eventually finished in 8th position, 17 points adrift of first place. The turning point of the season was the loss to Ranheim on May 16th. Previously, Levanger had won 6 of their first 7 games and were playing at a higher level than ever before, but after the loss the club did not win for a further 5 games. Levanger lost twice to Ranheim in the league last season and this has only gone to highlight the importance of the derby to both sides, in this piece I will look at the game from Levanger's perspective.
(Foto: Digitalsport)
"I think that since we achieved promotion to the OBOS Ligaen the game has become more important to the fans. Levanger has the ambition to be the best team in Trøndelag after Rosenborg as that is the position Ranheim have held for many years.
To overtake Ranheim in that perspective is a milestone for the club simply because it shows that we have reached a new level. The battle of Trøndelag had over 2,000 supporters at Moan last year and i think it shows that this game is something that now excites the fans of both clubs."
These are the words of Sander Sandvik, who has been a lifelong fan of Levanger FK and now holds the position of U'16 coach for the side. Sander highlighted the fact that over 2,000 fans went to see the 2-1 loss to Ranheim on May 16th, which was Levanger's highest attendance of the season. This fact alone surely goes to show that this fixture between the two sides is now more important than ever.
"The fixture has definitely become less friendly simply because the clubs are now competing at the same level. I think the players enjoy the rivalry a lot and on a personal level I cannot find anything negative with higher temperature games in Norwegian football.
But of course, we shall not over dramatize the match. Usually it is played fairly between both sides but last season you could definitely tell the match meant that little bit more to both sides.
Les også:
The noisy neighbours part 1
I have to say that most people in Levanger will hope that Ranheim continue in the OBOS Ligaen in the years to come, to have local competition is something that both clubs will benefit from."
One thing that has become clear whilst writing this piece is that both sides do have a kind of mutual respect for one another and want to continue playing at the same level of football as their rivals. The problem for Ranheim last season was mainly financial, with the side coming close to NFF sanctions. A type of jealousy has seemingly formed on the Blue side of Trøndelag with Ranheim fans suggesting that Levanger are only beating them now due to their financial well being.
The transfer of Robert Stene from Ranheim to Levanger brought this to the fore, with spats between fans on Twitter about their chosen clubs' finances.
"The people working for Levanger work really hard to get the budget together whilst Ranheim have obviously had some difficulties. I saw someone on Twitter compare Levanger to Manchester City but I am not sure that is accurate…
I don't know what the limit is for Levanger but last year we showed our potential as a top flight side. The director Robert Eriksson speaks of seeing Eliteserien football at Moan and I think we all share that dream too.
Top flight football was something we never even thought about 6-8 years ago as Levanger fans but now we are in a position where that dream could well become a reality. To achieve promotion one day would be fantastic for everyone involved with the club."
In stark contrast to Ranheim, Levanger are in fact able to think about things such as promotion to the Eliteserien simply because they have the stability that is needed to compete with the other top clubs next season. The Winter signings of players such as Joakim Wrele and Robert Stene show a level of ambition that Ranheim have not yet shown, or are able to show in the transfer market.
Many players in recent seasons such as Bendik Bye and Jo Sondre Aas have transferred between the two Trøndelag sides. I wanted to talk to two former Ranheim players who are now at Levanger about their experiences in the derby.
Vegard Voll is a no nonsense midfielder currently in his third stint at Levanger, having played there between 1999-2005 and 2012-2014. These spells at Levanger have been punctuated with 6 years at Ranheim, with 4 years coming between 2008-2012 and 2 years from 2014-2016. It is safe to say that if anyone knows the two clubs well, then it is Vegard.
Voll was born in Levanger in 1982, and it certainly seems that this club is where his heart lies, having played nearly 250 league games for the side.
"It is natural that there is a rivalry between the two Trøndelag teams playing at the same level. A derby is fantastic fun for all involved. It means something extra for the fans when the neighbours come to visit. It is of course wonderful to win but sour to lose."
Voll played a part in both losses to Ranheim last season and will clearly be looking to avenge those defeats with the rest of the Levanger squad next season. On Levanger being called the 'Noisy Neighbours' Voll said;
"I see that Levanger are being compared to noisy neighbours? I would rather suggest that Levanger has now moved into a larger house whilst Ranheim have been tossed out of their basement apartment as they cannot afford the rent!
Ranheim has changed enormously since I left, mainly due to economic changes and players that have moved on. Yet, I still have many good friends there so before and after the derby there will be an amicable atmosphere… But on the pitch during the game it is never friendly.
Kjenner Ranheim godt:
Vegard Voll er født og oppvokst på Levanger. Han har tidligere spilt for begge klubbene og har vært svært tydelig på hva han mener om blant annet Ranheims økonomiske situasjon. Her er han i aksjon for gamleklubben. (Foto: Digitalsport)
I do not want Ranheim to be relegated, although i do believe that this will be the case come the end of the season. Such a derby is fun to be a part of though and long may it continue."
A man that has caused more tension between the two sides after a transfer than ever before is Robert Stene. Stene is a striker who has had two very successful spells at Ranheim, scoring 79 goals in 131 games in spells from 2010-2012 and 2015-2016. He was something of a club icon before his 2016 Winter move from Ranheim to Levanger.
The move came as a surprise to Ranheim fans who thought their striker who contributed to 22 goals in 30 games last season would carry on at the club in what was sure to be a difficult 2017 season.
Many Ranheim fans suggested that Stene had only moved due to the money that Levanger were offering him. For Levanger, Stene was a major coup and their fans on Twitter celebrated not just the signing but also the fact that they had bought their main rivals' key player.
"It is no secret that finances play a certain role in any move" Stene said.
"One reason for a move could be down to the amount offered in wages, but the commitment shown from a club can also play a big role for me. Ranheim have a tight budget and must be frugal, so then it is tempting to move to a club that does well in all areas. Levanger has a great squad, with more differences in age than the Ranheim side. I have played in Ranheim for many seasons now, so it is time for a new challenge for me."
In the first installment of the 'Noisy Neighbours' series, Ranheim fan Inge Grytbak said that he did not expect Stene to score more than 10 goals for Levanger in 2017. It could be seen as a fair assumption as the last time Stene left Ranheim for Fredrikstad, his goal return decreased significantly. Stene disputes this and says;
"I will probably miss some good people at Ranheim, that is how it always is. I love Ranheim and several in the team for whom I have become very fond of, but now it is Levanger that I am focusing on. I am in good shape, and still love to score goals, so I am sure this move will be good for me!"
This derby will be a very interesting fixture to follow next season. Where else in world football do you see a derby match with so many players who have played for both teams on either side of the pitch?
Omdiskutert:
Robert Stenes overgang til Levanger ble heftig diskutert i sosiale medier. Her i kamp mot gamleklubben Fredrikstad for Ranheim. (Foto: Digitalsport)
Levanger and Ranheim are two very different clubs with two very different goals for the 2017 season. It is looking like a season of avoiding relegation for Ranheim whilst Levanger will aim for the top six. Whatever happens, it is clear that both teams want their rival to stay in the league as this rivalry is a healthy one and one that benefits fans and players on both sides.
May 16th 2017 will be a huge day for both clubs as they come up against each other for the first time next season. Heres hoping to a sold out stadium and brilliant atmosphere from the fans, the game can surely not disappoint after the events of last season and this Winter. The mood before and after the game may be amicable between the two sides, but you can guarantee a fiery encounter once the game begins.